What if you are able to convert a part of your house into something that will give your family additional income?
With the need to be smart with money nowadays, it will definitely be a benefit if you can live and work or do business within your own house premises. You will experience less stress away from traffic and commuting. You will save on gas, food and drinks money. Most importantly, you can maximize your precious time.
It can be done in a number of ways, starting with just having a dedicated space to do work outside your traditional office. Whether you transact business online or you are a freelance agent, a desk to do computer and administrative work might suffice. You only need internet access, some office equipment and a semblance of quiet and you are good to go.
But what if you are thinking of a more permanent and long-term arrangement? Such as converting a part or front of your house into a space for rent? It can be very simply leased out to a tenant, or you can operate a small business right there.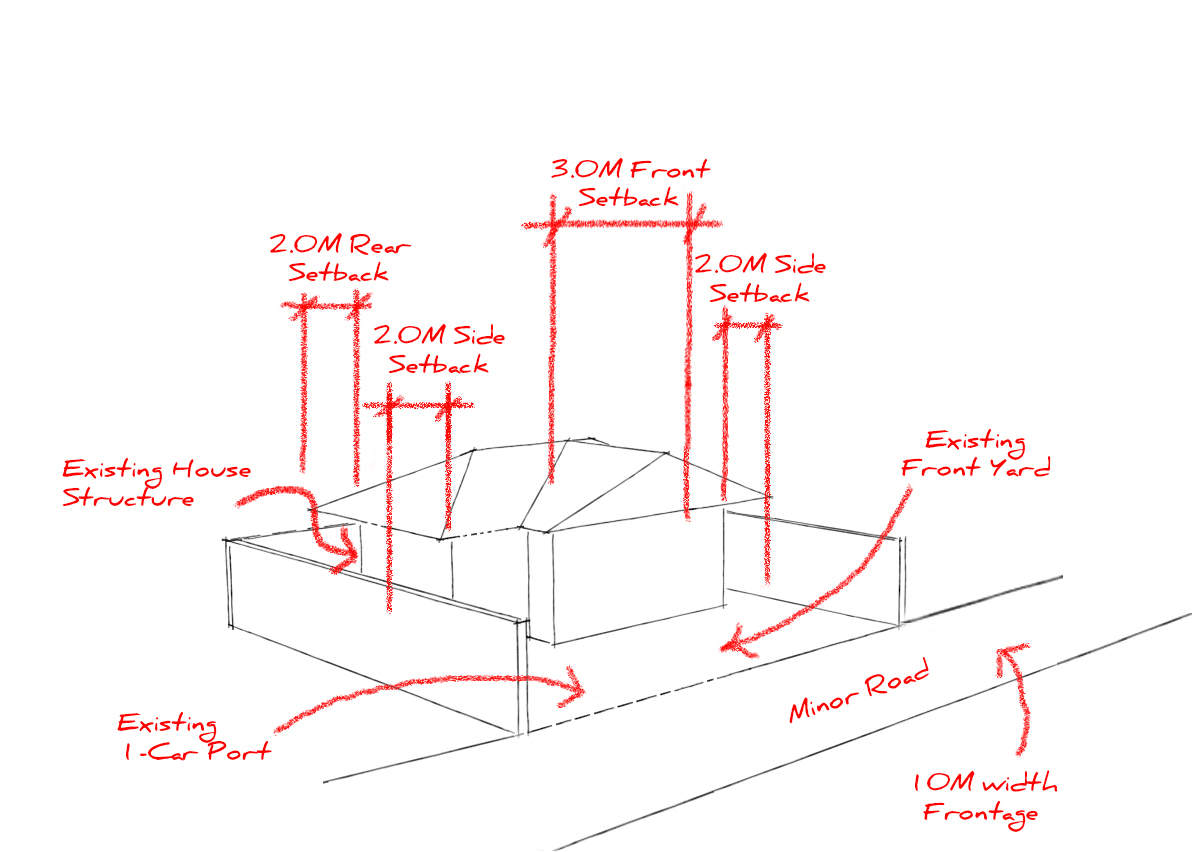 A normal lot cut here in the Philippines is between 150-300 sqm, with space for car parking included. If your house is not located inside subdivisions with strict homeowner's associations, there may be a possibility to convert your place into an actual Shop-House. Or a house with a portion of it converted into store/shop functions. But you must also first check if your location is suitable or has the potential to have foot or car traffic for commercial purposes.
If the original builders of your existing house followed Philippine codes, you would have a 3.0m front setback from your fence or lot boundary. Plus, 2.0m at the sides and rear. Technically, you will be extending your house and even if it does not exceed a floor area of 25.0 sqm, you will need to apply for a permit to build this. Especially if it will change the front appearance of your house.

Think of the possibilities that you can put up for a small 1-storey commercial unit. Ice cream shop, Laundry Hub, Water refilling station, Photography studio, Tailor...
What can you imagine for a compact 2-storey unit? Coffee shop, Office spaces for lease, Dressmaker atelier, Barbershop, Design studio
Or go the full extent of your residential zoning restriction, or maybe with just an operational roof deck. Whether it's a cozy, neighborhood cafe or your personal business offices, this will totally transform the front of your house.
Some others actually would convert their whole house, usually into a full-scale restaurant. Some with rooms to rent out. Or an art gallery, exhibition studio or an artisan workshop. The possibilities are tenfold once you think creatively how you can maximize your existing spaces.

There are of course further technical details to think about for these. But once you set the ball rolling, each of this can be addressed or found a solution to. Especially if you work with an experienced and knowledgeable professional in architecture and construction.