Rustic look meets industrial vibe in this off-grid rest house originally designed for a hillside near the Davao Bukidnon border.
The house footprint is a modular 6x6m and is enveloped by black bricks and operable metal grills in the ground floor, while different bamboo types wrap up the 18sqm loft and double-height living area. A generous deck will have the outdoor traditional 'banggerahan' that leads to a front-seat view of the green valley and ridges across. It will feature a waterless and composting toilet and an outdoor shower area. The south-facing deck roof will carry photovoltaic panels for solar power generation.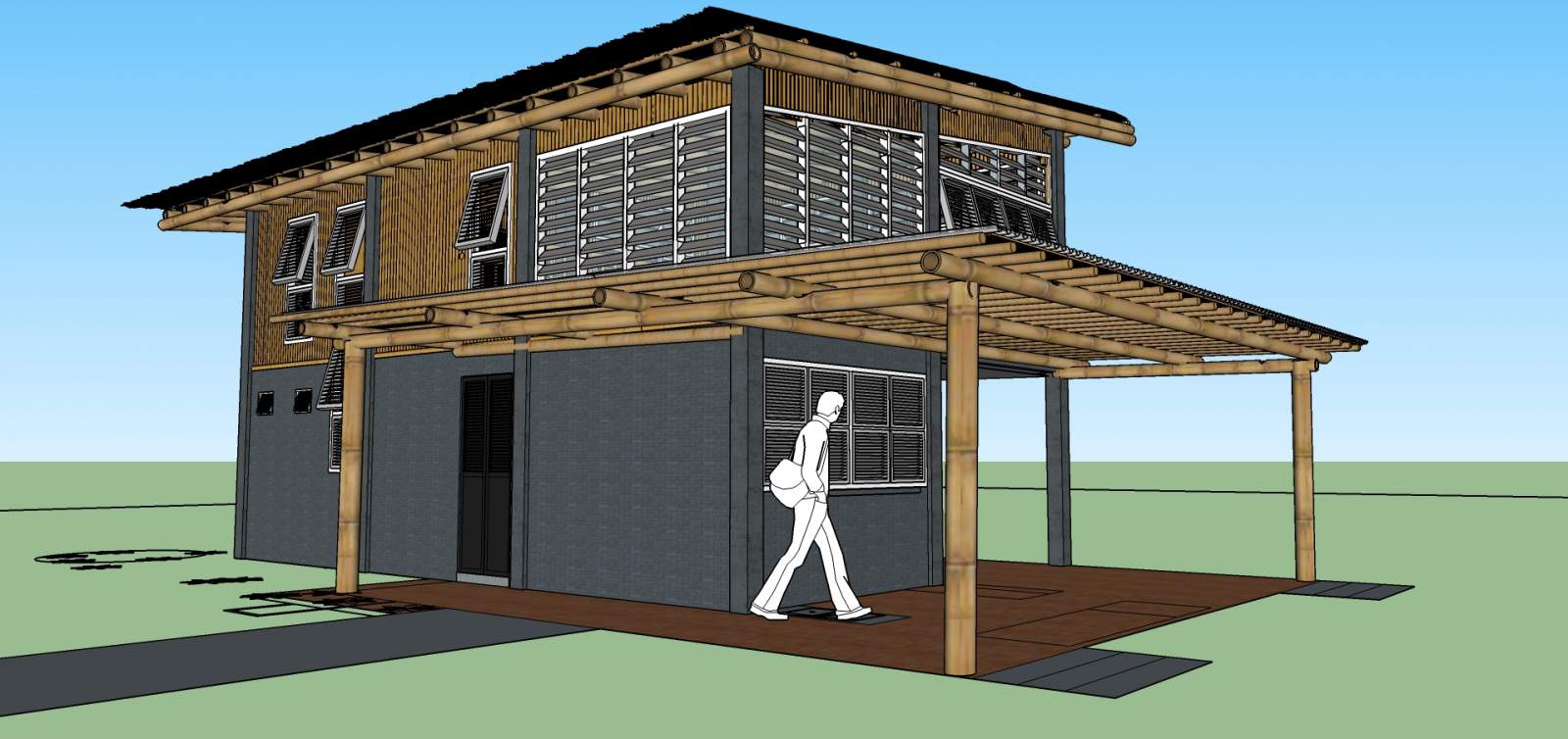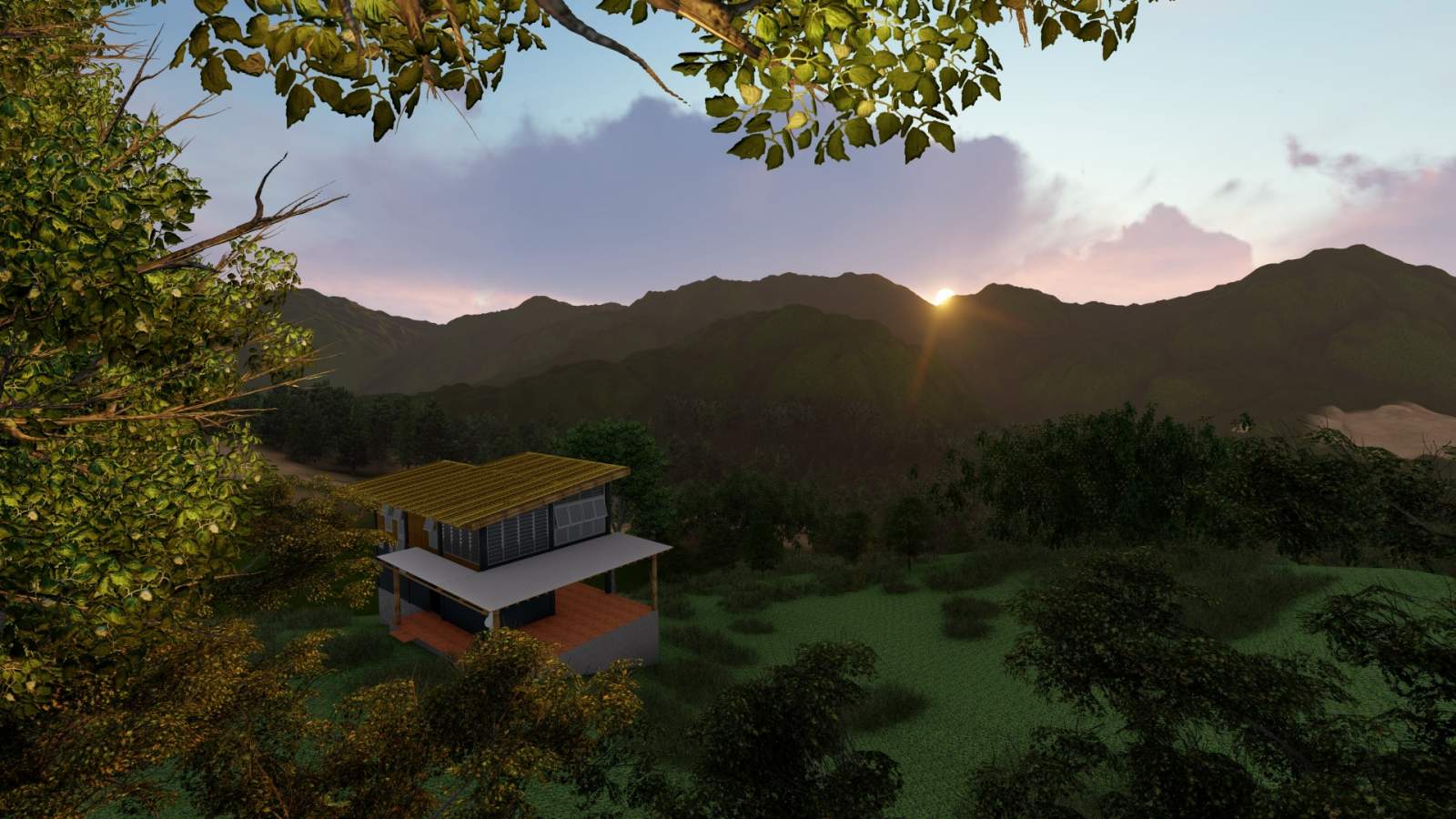 As design concepts go, there are multiple issues still being considered. Will it really be clay bricks? Or will it end up as conventional CHB? Will the foundation be the standard reinforced concrete with columns? Can the deck have total bamboo framing? How will the awning louvered windows be in wood? Will genuine clay tiles be affordable for a smaller roof plan? There should be a stairway going down to an open hall of sorts to take advantage of the sloping site. What kind of maintenance will it experience, with treated bamboo and bricks?
When designers aim to use local, renewable materials on their design concepts, stumbling blocks often occur on the material's availability and knowledge of its application.
Take bamboo, for example. A very traditional material that is probably the most sustainable construction component now, and yet you hardly see them being used in regular buildings in cities. Fire bricks too. You do not see them in your local hardware. And not all masons know how to work with clay bricks.
There's a whole slew of technical and academic articles for these materials alone. But for this schematic design purpose, just combining the two into a small yet modern tropical cabin seems like an interesting idea. Building it into reality, is another matter. Will it be worth it to go out of the box and start using unconventional materials?